Installation TOTEM  is built for event called Warming Huts – an art and architecture competition on ice in Winnipeg, Canada.  The river flowing through the town freezes for couple of months in the winter creating an unique extention to the public space that people take in to use as a walking and skating path. Alongside the path spaces for stopping  are created  by international artists and architects team selected by an open competition to provide shelter and new experiences in the winter landscape.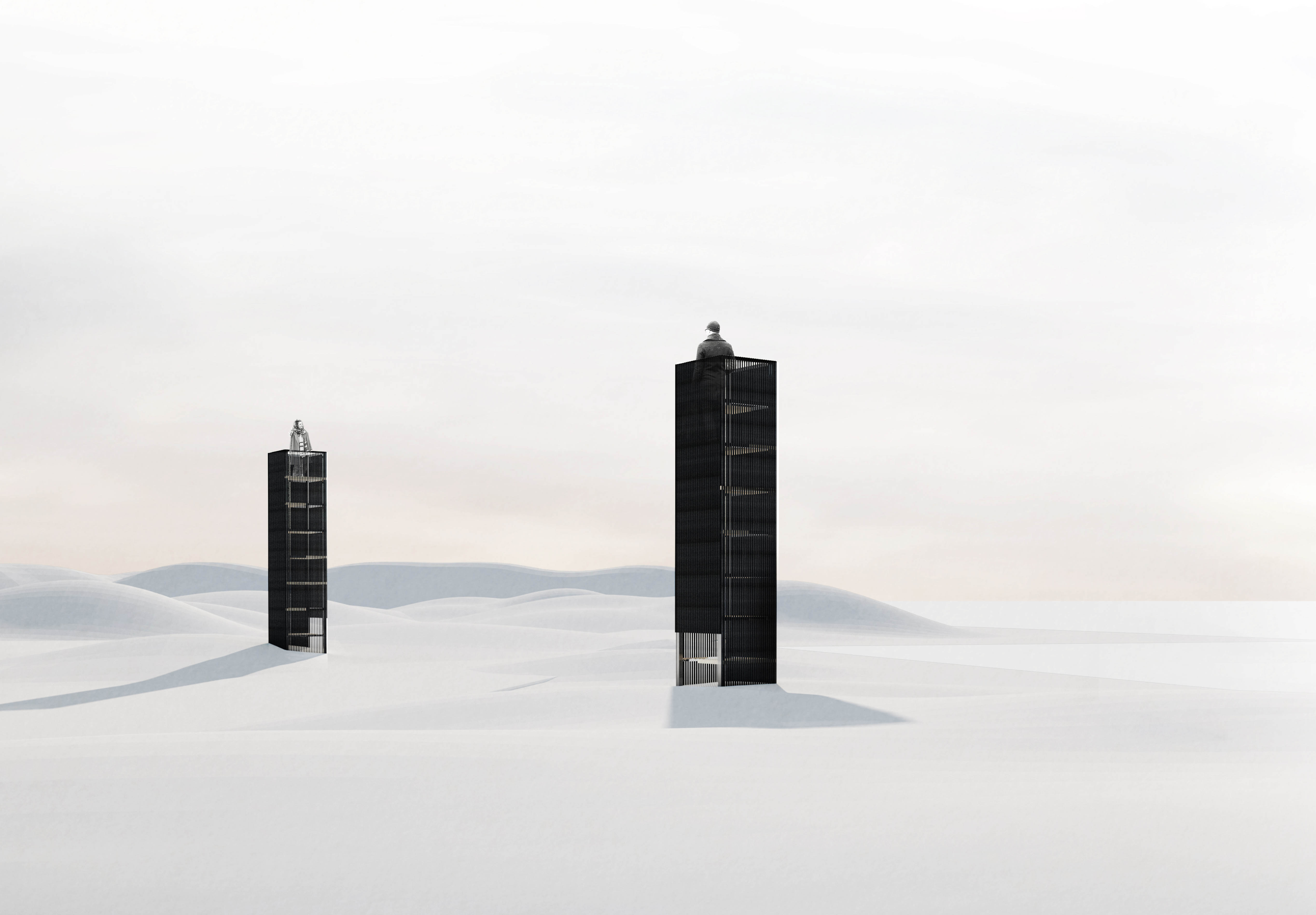 Blinding white horizon with snow plummeting into your eyes. The wind is cold and road is long. Suddenly, a towering tower in front of you, forming a point of reference to your journey. A point of recognition and an opportunity to view what is coming and what or who is left behind from a whole new angle.

Project Totem provides an unique experience to climb a tower that is as narrow as the person him- or herself. Totems placed as welcome gates create an abstract space. The aura in-between them link the two together spiritually. The border of space defined by volumes of totems becomes the catalyst for interaction -individuals meet with a glance from up above. It is about the person's individual journey- an experience being alone 5m above, becoming a collective experience when shared between two climbers – strangers or friends.
Design team: Aet Ader, Mari Hunt, Zane Kalnina, Kadri Klementi, Nele Šverns, Karin Tõugu
Engineer: Egon Kivi
http://www.warminghuts.com/